Holi is one of the most important festivals of India. In 2020 Holi will come on 9th March, Monday and Dhuleti will be on 10th March Tuesday.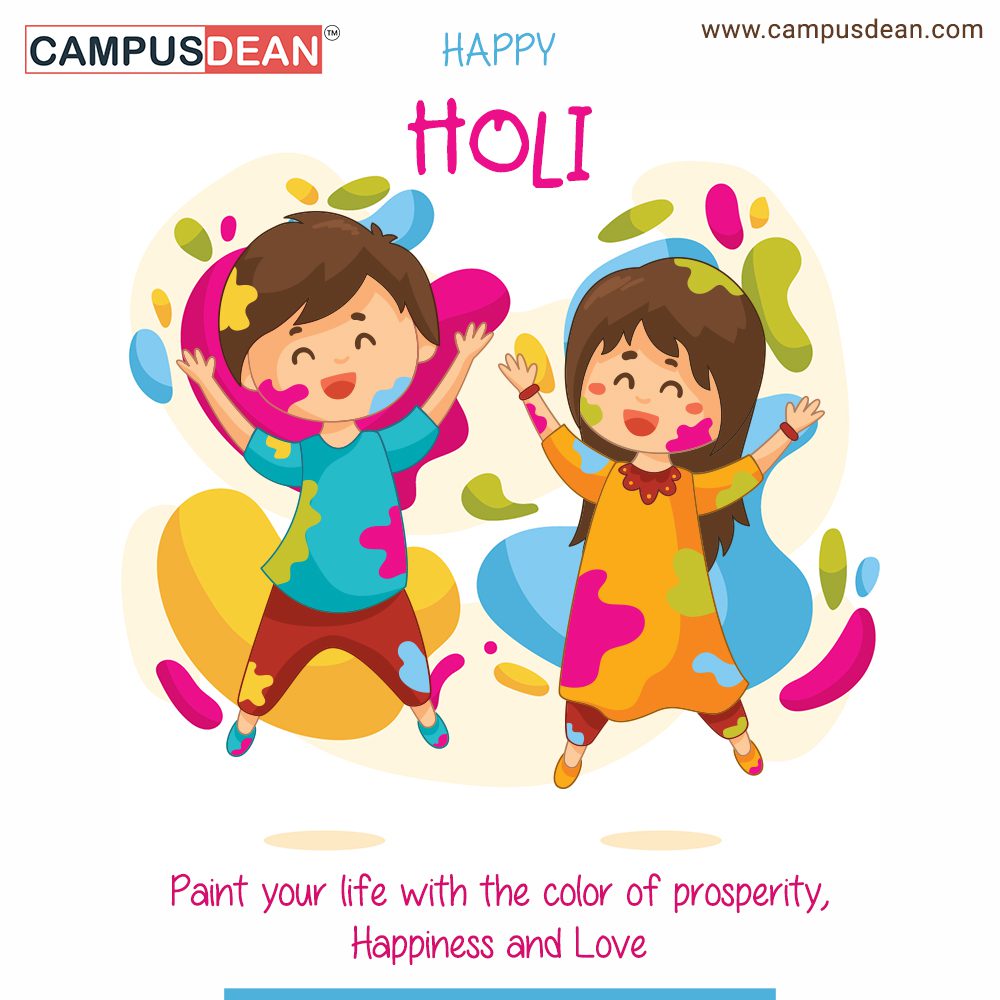 Festival of colors-Holi is one of the most awaited festivals of Hindus. It is also one of the ancient Hindu festivals which has become popular all over the world. It is known as the "festival of spring", "festival of colors", and "festival of love and celebration."
In the month of Phalgun on Full Moon Day(Purnima), Holika Dahan is done at night. The next morning a spectacular celebration filled with colors and delicious dishes is enjoyed by the people.  
CAMPUSDEAN- School Software wishes everyone, "A Very Happy Holi. Safely enjoy Holi of 2020 with lots of fun and enjoyment with your friends and family."
Holi of 2020 is very special as after 499 years a very special Yog is being formed, which will bring a lot of good luck and prosperity. 
This festival symbolizes different hopes and happiness in our lives. Let us play Holi safely and nicely so that no one gets hurt. CAMPUSDEAN- school management software makes a humble request to everyone to not use chemical colors, mud, or any other harmful materials at all. 
Please use only organic colors and do not rub the colors on anyone's face harshly. Keep your eyes safe as well as make sure you do not hurt others while playing with Holi. Do not put colors on animals or birds. Animals may die or fall sick due or develop reactions due to chemical colors. Keep pets and stray animals safe. 
On this beautiful occasion of Holi, the CAMPUSDEAN-school management system is giving a wonderful Holi Offer 2020. To know more visit our website www.campusdean.com or call us on 9727735599.