Rajasthan is the largest Indian state area-wise. It is home to the stark and beautiful Thar desert. The oldest and scenic mountain range of India-Aravalli is also here. Rajasthan is the seventh-largest in terms of population in India. Also, it is the ninth-largest state economy. 
It is known as the land of the Maharajahs. It is a very famous tourist destination for international visitors. Rajasthan has magnificent palaces like Amber Palace in Jaipur, Bal Samand Lake Palace in Jodhpur, Monsoon Palace of Udaipur, and many others. Ruins of Indus Valley Civilization and several national tiger reserves are also here. Keoladeo National Park near Bharatpur is a World Heritage Site. 
Despite so many amazing features, Rajasthan was far behind in the education sector. But, due to the continuous effort of the government, people, and educational institutions of Rajasthan. It has taken a remarkable leap in improving the literacy rate in the state. The literacy rate had increased from 38% in 1991 to 67% in 2011.
Several policies have been implemented at the ground level to increase the enrollment of children in schools. Moreover, a lot of work is going on to remove gender disparity in education. Rajasthan has made a lot of progress in the education sector. It is praiseworthy the level of effort, people, and government have put to improve the state of education. Now, Rajasthan boasts of excellent colleges, institutes, and schools. 
Here is a list of a number of top colleges and universities in India that are in Rajasthan. 
IIT Jodhpur 

Banasthali Vidyapith in Jaipur 

SS Jain Subodh PG College in Jaipur

BITS Pilani

SMS Medical College in Jaipur 

Malaviya National Institute of Technology in Jaipur 

Rabindranath Tagore Medical College in Udaipur

JK Lakshmipat University in Jaipur

Sardar Patel Medical College in Bikaner

Anand International College of Engineering in Jaipur 

Jawaharlal Nehru Medical College in Ajmer and the list goes on. 
Kota is a hub of famous coaching institutes. Engineering and medical aspirants from all over India come to Kota to prepare for national-level exams. 
There are a number of famous schools in Rajasthan for girls and boys.
Mayo College Girls School in Ajmer

The Sagar School in Alwar

Jawahar Navodaya Vidyalaya in Nagaur

Shah Satnam Ji Girls School in Sriganganagar

BRJD public School in Churu

Birla Shishu Vihar in Pilani

Sharda Vidya Mandir in Ambabari, etc. 
Schools in Rajasthan are putting in a lot of effort to increase the number of girl students. Primary education has been made mandatory and free for all children.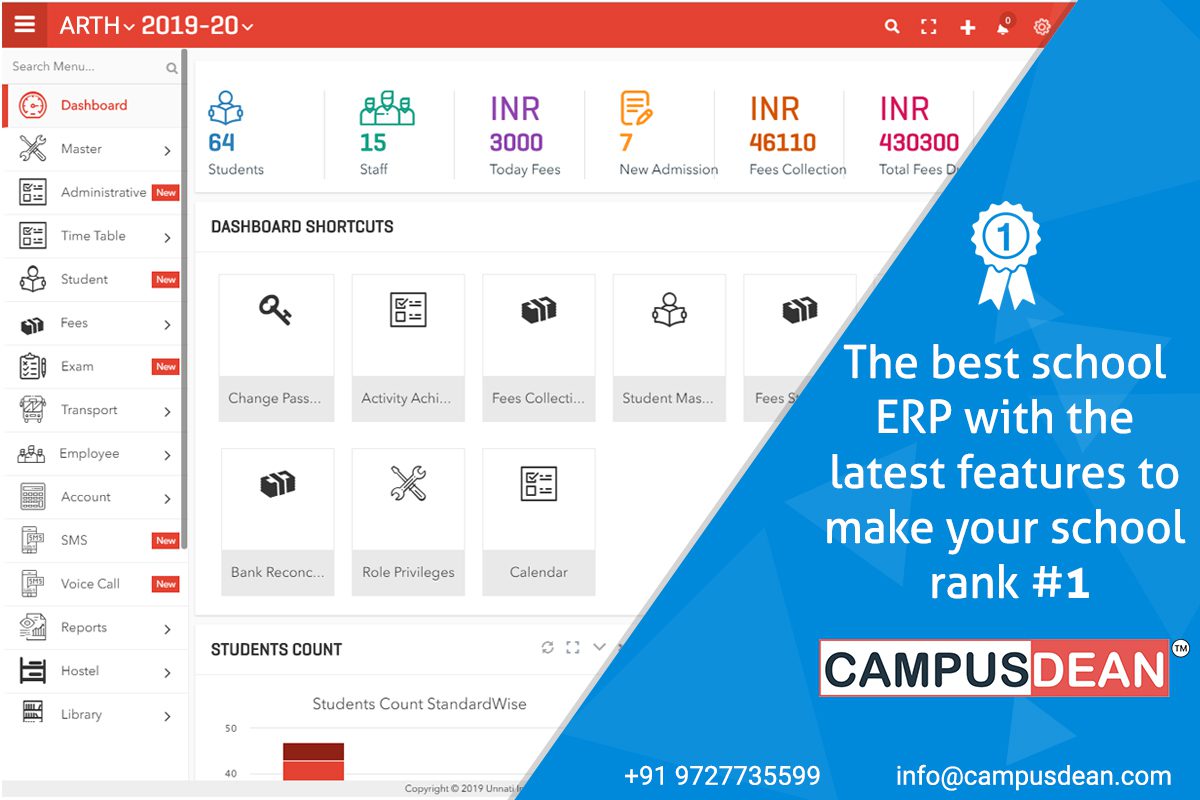 On huge demand, CAMPUSDEAN- the best school management software in Gujarat is now available in Rajasthan, as well. CAMPUSDEAN aims to help schools in this noble venture of increasing the number of girl students in school. Now, schools can effectively monitor the presence of girls in school with the help of the best school management software. 
CAMPUSDEAN is a web-based school management software. It is a  Software as a Service, it works on the SaaS model. With help CAMPUSDEAN, schools can access their data from anywhere at any time. However, to access the software, users need authorization from the school admin. 
It has multiple features to make the administrative and educational work of schools easy and fast. Few of the many modules are mentioned below
Admission management 

Fee management

Student/staff attendance management

Student/staff profile management

Payroll management

Library management

Inventory management

Hostel management

Examination management

Lesson planner

Reports generation

ID-card generation

Transport management system
CAMPUSDEAN-School ERP is fully customizable according to the needs of the schools, colleges, or institutes in Rajasthan. It makes communication better and faster between school and parents. Information sharing becomes quicker, accurate, and reliable. 
This school management software makes it very easy and simple to save, edit, and update data. Now, you can search for any information with a few clicks. It is very easy to use. This school software has made its mark in Gujarat due to its exceptional features. 
CAMPUSDEAN school management software comes with three exclusive school mobile apps. 
Parent app for parents and students

Teacher app for school faculty

Management app for members of school management or trustees
These apps are extremely helpful. Now all stakeholders of a school get updates on information relevant to them through these mobile apps. It has helped to reduce the communication gap between schools and parents. 
Schools that are using CAMPUSDEAN- School ERP in Jaipur have observed considerable improvement in their performance. This School ERP is saving a lot of time and money for schools. Now, they are effectively managing all their tasks in half the time and effort. 
Students' performance has improved considerably as parents and teachers can communicate in real-time about the activities of the child at school. Parents have become more vigilant as they can see the daily classwork and homework of their children on their phones. It has become very easy to take attendance, enter marks, and prepare report cards of students.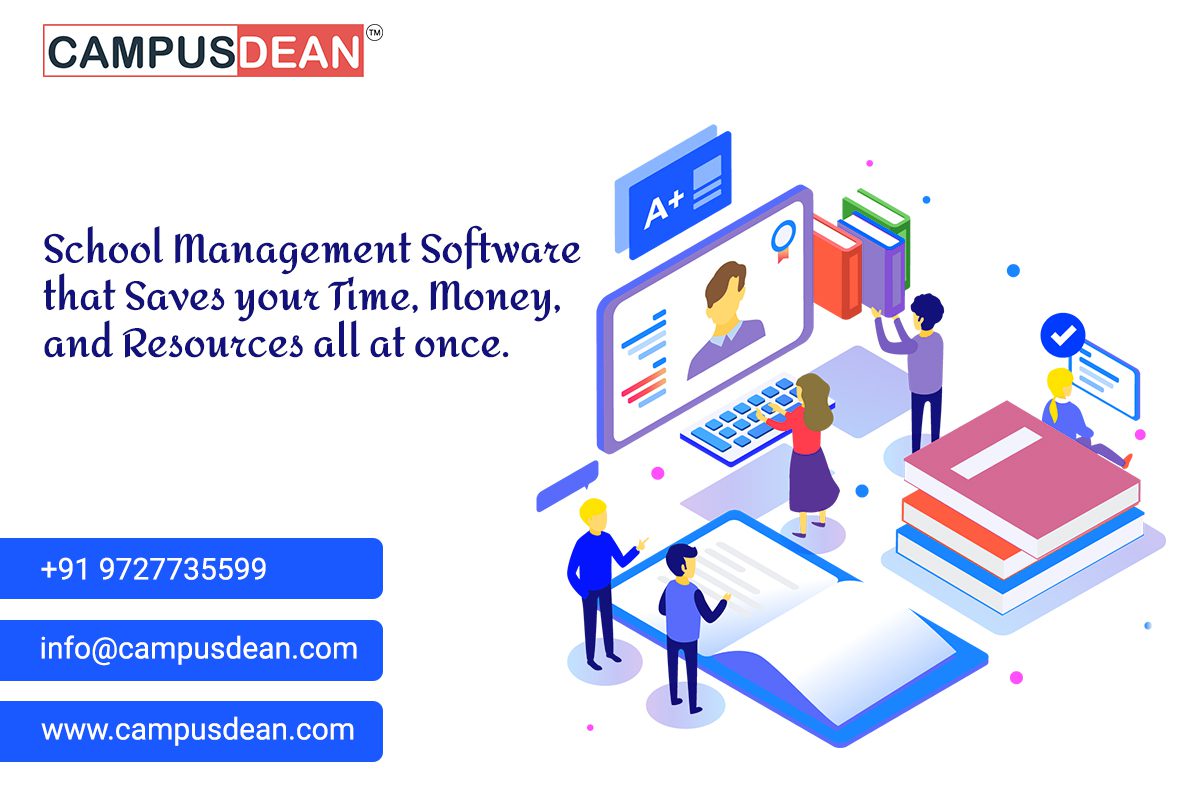 CAMPUDSEAN is one of the best school management software for schools, colleges, institutes, and training and coaching centers in Rajasthan.  
CAMPUSDEAN-school software has become quite popular in Udaipur, Jodhpur, Ajmer, Pushkar, and Kota. Very soon CAMPUSDEAN-the best School ERP is coming to Jaisalmer, Bikaner, Bundi, Alwar, Dungarpur, and Chittorgarh. 
For more details about CAMPUSDEAN, you can call us on 9727735599 or visit our website www.campusdean.com.You can even email your requirements at info@campusdean.com.