Vinod Brahmbhatt
Navrachana Gurukul
It is exceptionally user-friendly. We are satisfied with the customer care facility with on-site training and support. Account Management, HR Management Modules have been instantly favorable to us. We appreciate the package for managing all our administrative tasks.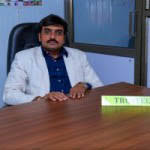 Mr. D. B. PATEL
Shree Ved International School
Parents were concerned about the safety of their kids. Transport App has given access to trace the location of their kids through VTS. We are quite satisfied with the on-site training and support service.

Paresh Vaghela
Adarsh School
We cannot express enough gratitude towards Unnati Informatics LLP, they have contributed a lot in making significant improvements in our data management system. Our administrative work has become very systematic, interactive, and innovative.