Try CAMPUSDEAN School Management System

& Make Your Work More Easier
Why School Owners Choose CAMPUSDEAN School ERP System?
Mr. Prahar Anjaria, Rangoli School

We are very happy with the speed our work process has achieved. I am so thankful to CAMPUSDEAN for helping our teachers and parents to connect directly to improve and enhance the performance of our students. School Management System is so helpful with everything. 
Mr. Rushiraj Pandya, Adarsh Vidhyalaya

We are quite happy with the teacher, parent, and management app, they have helped us in connecting direct and indirect members of the school on one platform. Our communication has become reliable and instantaneous with the Best School ERP CAMPUSDEAN.
Ambika Kumari, Rose bud School

It is user-friendly and has erased many sophisticated difficulties which we faced earlier. Parents and teachers have found Parent app and Teacher app of this School ERP very helpful. Parents are delighted as they are receiving all information and notices regarding their child's activity in real-time. 
Mr. Vinod Brahmbhatt, Navrachana Gurukul

It is exceptionally user-friendly. We are satisfied with the customer care facility with on-site training and support. Account Management, HR Management Modules have been instantly favorable to us. We appreciate School Management Software CAMPUSDEAN for managing all our administrative tasks so systematically. 
Mr. Chetan Tank, Sardar Patel School 

I wonder how we were working before getting introduced to CAMPUSDEAN, we had never imagined the speed and efficiency we could achieve with this cloud-based single-window School Management Software. Thanks for the wonderful time saving administrative modules.
CAMPUSDEAN School Software Achievements




Integrated Mobile Apps For Schools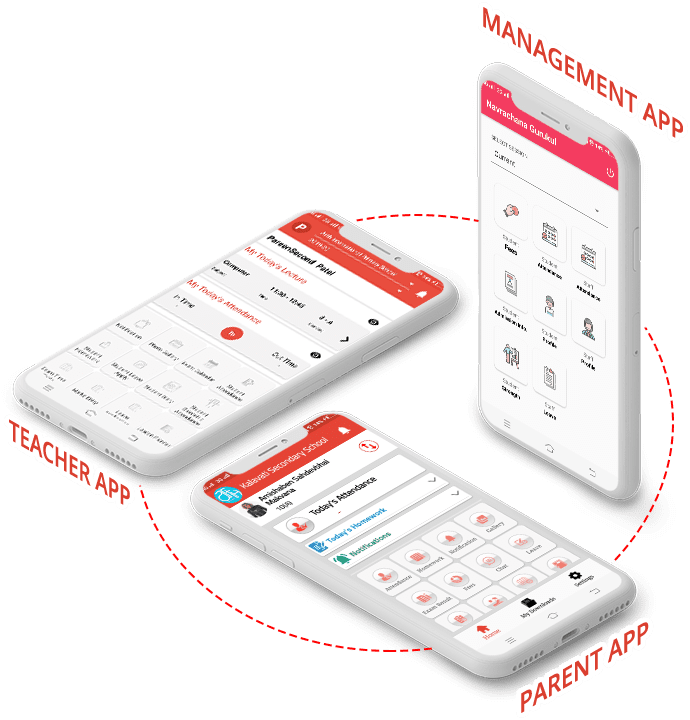 Download CAMPUSDEAN Mobile Application from App Store
Trusting CAMPUSDEAN Is Your Choice & Proving You Right Is Our Commitment