Simplify Your Work With

CAMPUSDEAN School Management Software
Modules of an Advanced School ERP System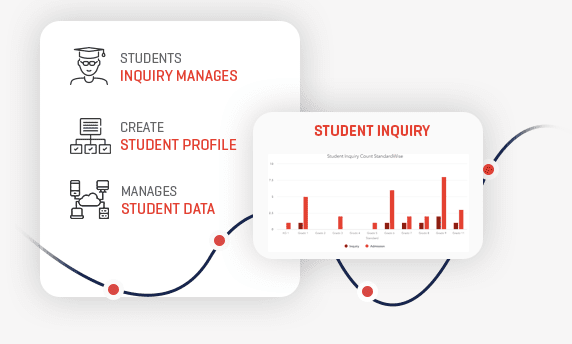 Online Admission School Management
Create new registrations from anywhere, at any time.

Reduces the risk of data loss and unauthorized access.

Data entry, form processing, and fee collection can all be automated.

Reduces the costs of printing, storing, and processing paper applications.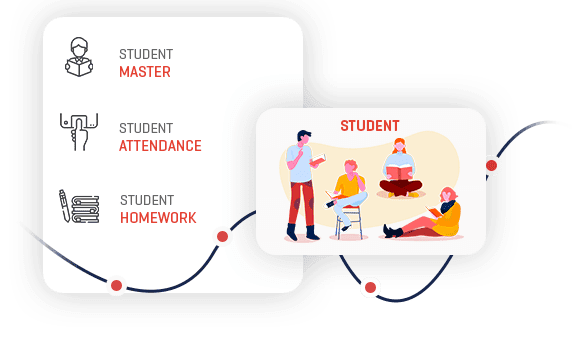 Student Database Management Software
Managing student fees, invoicing, and tracking payments.

CAMPUSDEAN provides data security measures to protect student information.

It automates attendance tracking, generates reports, and sends absence notifications to parents.

Various administrative tasks, such as student admissions, registration, and enrollment, are automated.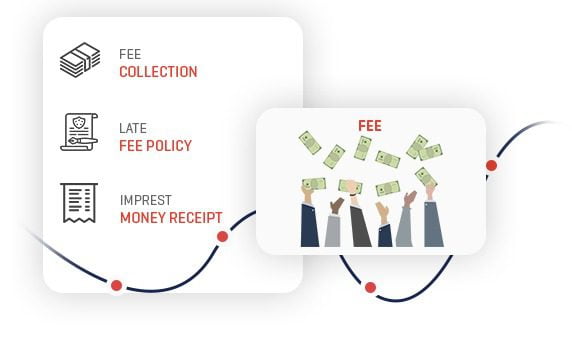 School Fees Management Software
Fee collection that is safe, quick, and paperless.

Manage multiple fee books and refund fees easily.

Inform parents about the status of their fee payments.

Customizable fee setup, simple receipt generation, and online fee collection are all available.
The Advantages of School Management Software
Advantages for School
Easy data management
Manually creating timetables
Save alumni student information
Manage the entire student life cycle
Quick and simple transportation management
Analyze grades, assessments, homework, and so on
Alternative payment gateways are integrated with software
Advantages for Teachers
Exam marks are easily entered
Allows to assign homework online
View their daily lectures via the app
Easy note uploading and downloading
Tracking student progress and behavior
Manages daily or lecture-wise attendance
Advantages for Parents
Online fee payment
Easily accessible study material
View their child's daily attendance
Making payments much more simple
View their child's report card via the app
Get alerts about important events at school
Client Feedback on CAMPUSDEAN School ERP
Panchamrut International School

CAMPUSDEAN is user-friendly and manages daily school routines easily. Taking student attendance and creating school timetables are very easy. We are using the CAMPUSDEAN teacher app which is extremely easy to use and access the required data from anywhere, anytime. As well as a parent app that helps to stay updated with real-time notifications about their child. In short, it is a one-stop solution for the school to manage their entire school management in an easy way.
Adarsh Vidyalaya, Lunawada

We are happy with the teacher, parent, and management app, they have helped us in connecting direct and indirect members of the school on one platform. Our communication has become reliable and instantaneous with the Best School ERP CAMPUSDEAN.
Anand Niketan – Sughad

We will get the most up-to-date information about our school at our fingertip through the CAMPUSDEAN MIS App. We can keep track of admission inquiries, and keep a real-time time on fee collection & pending fees. Manage class timetable and student registration, student fees, parents communications, and reporting all from one convenient online school software.
Navarchna Gurukul School, Kalol

It is exceptionally user-friendly. We are satisfied with the customer care facility with on-site training and support. Account Management, HR Management Modules have been instantly favorable to us. We appreciate School Management Software CAMPUSDEAN for managing all our administrative tasks so systematically. 
Swastik Shaikshnik Sankul, Palanpur

From managing bulk data to improving the collaboration between parents and teachers, the school management system handles every process efficiently. We are using CAMPUSDEAN for such a long time and their support team provides satisfactory support. Parents have online access to their student's grades, homework assignments, attendance, and activities through the CAMPUSDEAN parent App.
CAMPUSDEAN School Management Software Achievements




The Ultimate School ERP with Mobile Apps for Modern School Systems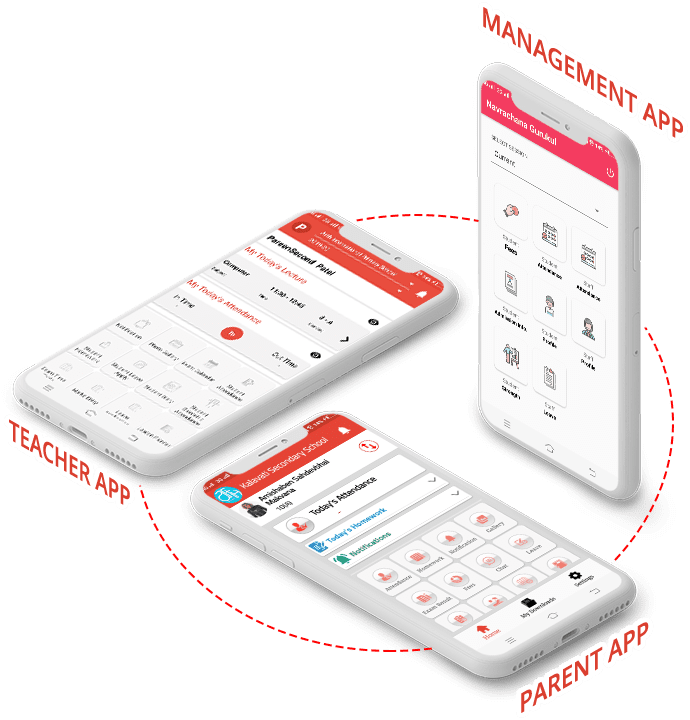 Trusting CAMPUSDEAN is Your Choice and We Will Prove It